WebSite Re-Design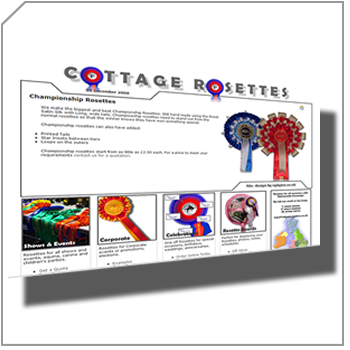 Do you already have a website? Is it looking dated perhaps? Has your staff list not been updated in a while? Lost track of your web designer? Need some ideas to revamp your existing presence? Want to take the next step into eCommerce?
We can look at your existing site and make suggestions for a revamp/update or alternatively we can update your current content leaving the layout in tact.
It may be that you need some new images for the site for new products or locations. Whatever your needs for your current site then we will be able to help. Contact us either directly or using our online quotation form to get a price guide for any work required.
[ Web Site Portfolio ] [ Web Site Quotation ]