Adobe Dreamweaver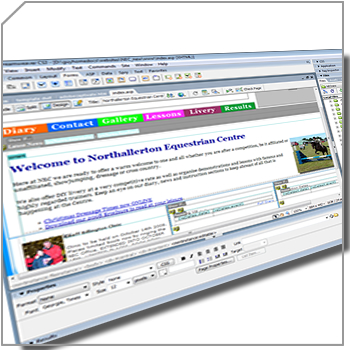 Adobe Dreamweaver is the market leading web design software. Whatever platform you are working on (MAC or PC) you will find that Dreamweaver is the tool of choice for all real web designers.
Should you require a website designing this is the tool we will use to actually perform the build of the web pages and the site to ensure consistency across browser platforms and the best performance for your site. Have a look at our current portfolio all built with the help of dreamweaver
We can also offer you support in the use of Dreamweaver if you are trying to design and build the site yourself.
Contact us for further assistance.
Other Adobe products we can help with: Adobe Dreamweaver; Adobe Flash; Adobe Fireworks; Adobe Illustrator; Adobe InDesign; Adobe PhotoShop; Adobe Acrobat Professional; Adobe Captivate