Adobe Fireworks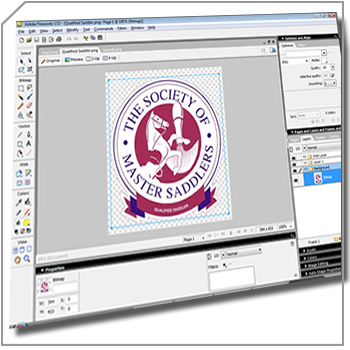 Adobe have two graphics packages within its armouries, Fireworks and PhotoShop. Each has its own merits and advantages. Fireworks is the chosen tool for web designers wishing to create graphics for a web site as it has the ability to create lineart very easily and also manipulate photographs for presentation on the web.
Any self respecting web designer will need to have a degree of control over a graphics package like Fireworks to at the very least optimise given images for a given web page.
Further than the basics Fireworks is ideal for creating masked graphics, image slices, animated gifs, hotspots, menus and a myriad of other filters and effects.
Contact us for further assistance.
Other Adobe products we can help with: Adobe Dreamweaver; Adobe Flash; Adobe Fireworks; Adobe Illustrator; Adobe InDesign; Adobe PhotoShop; Adobe Acrobat Professional; Adobe Captivate